And to Think That I Saw It on Mulberry Street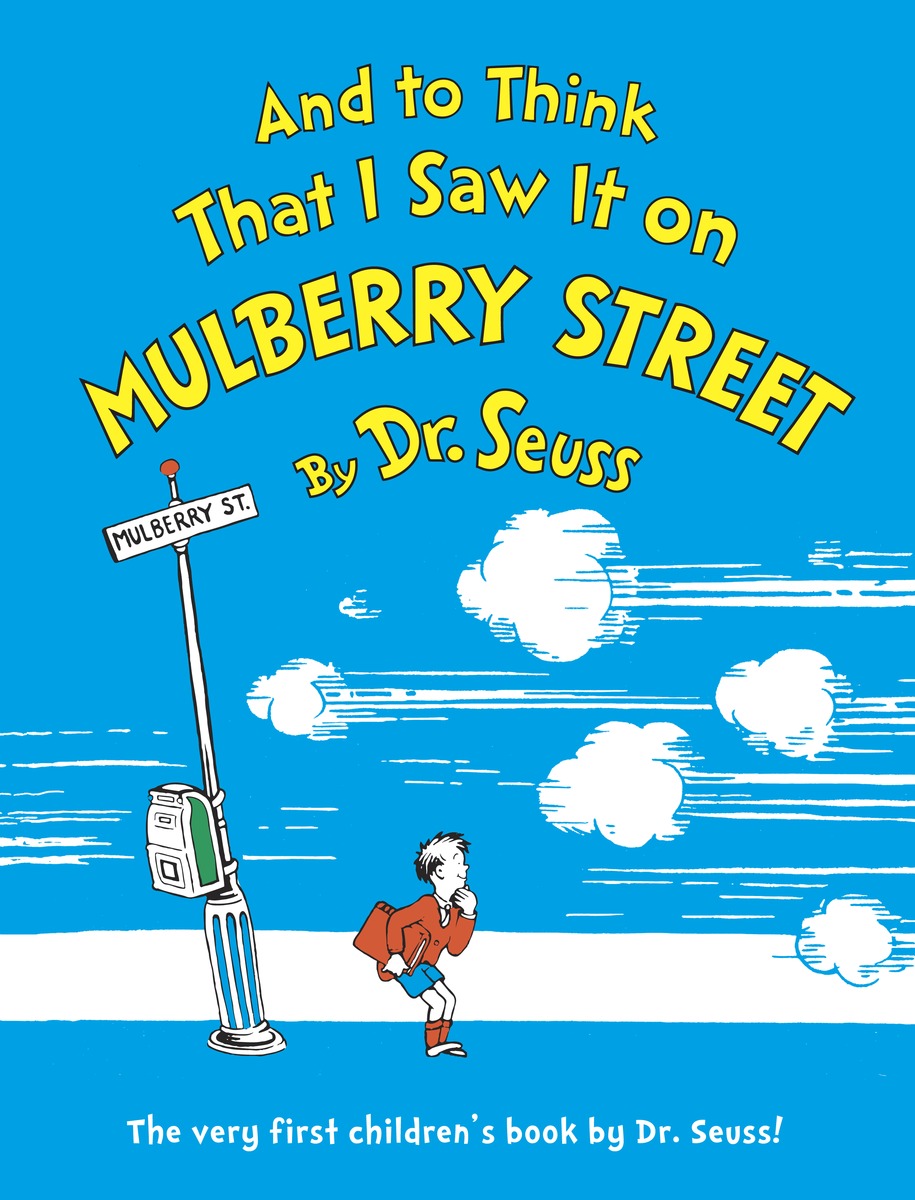 About the Book
Marco watches the sight and sounds of people and vehicles traveling along Mulberry Street and dreams up an elaborate story to tell to his father at the end of his walk.
Published: 1937
Pages: 40
Book Quotes
Stop telling such outlandish tales. Stop turning minnows into whales.
For I had a story that no one could beat! And to think that I saw it on Mulberry Street!