One Fish Two Fish Red Fish Blue Fish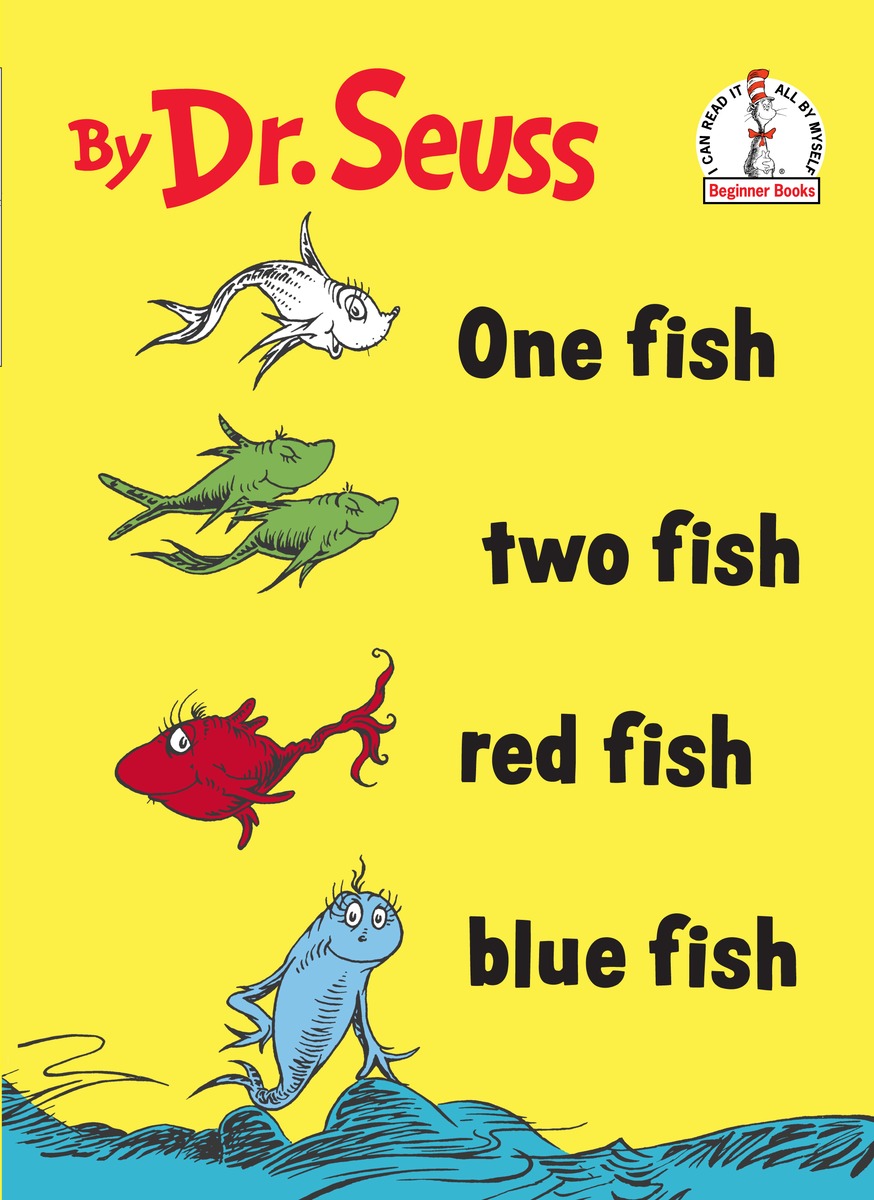 About the Book
A simple rhyming book for learner readers, that has a freewheeling plot about a boy and a girl, and the many amazing creatures they have for friends and pets.
Published: 1960
Pages: 72
Book Quotes
From here to there, funny things are everywhere.
If you never did, you should. These things are fun and fun is good.
Today is gone. Today was fun. Tomorrow is another one.
Oh me! Oh my! What a lot of funny things go by.