I Can Read with My Eyes Shut!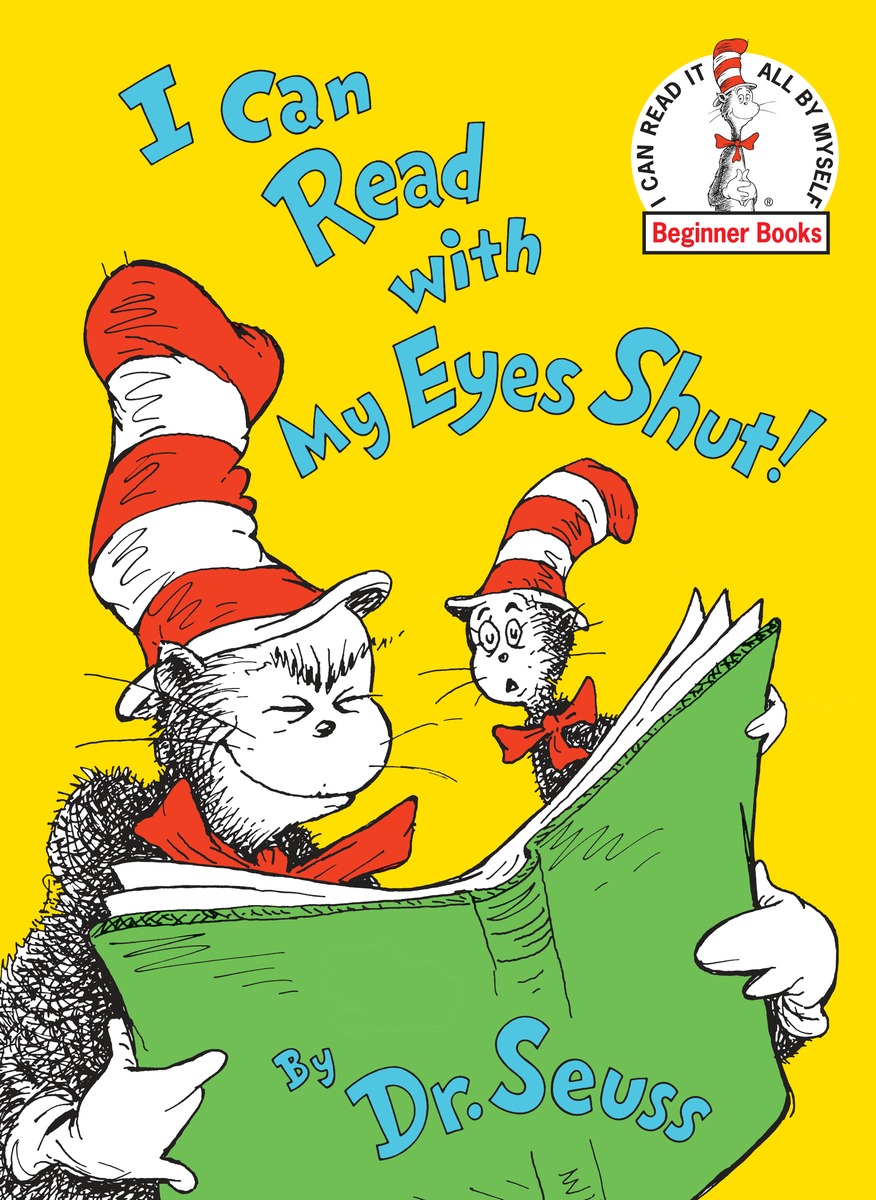 About the Book
The Cat in the Hat shows a Young Cat the fun he can get out of reading.
Published: 1978
Pages: 48
Book Quotes
That's why I tell you to keep your eyes wide. Keep them wide open… at least on one side.
If you keep your eyes open enough, oh, the stuff you will learn! The most wonderful stuff!
You'll miss the best things if you keep your eyes shut.
The more that you learn, the more places you'll go.