Hunches in Bunches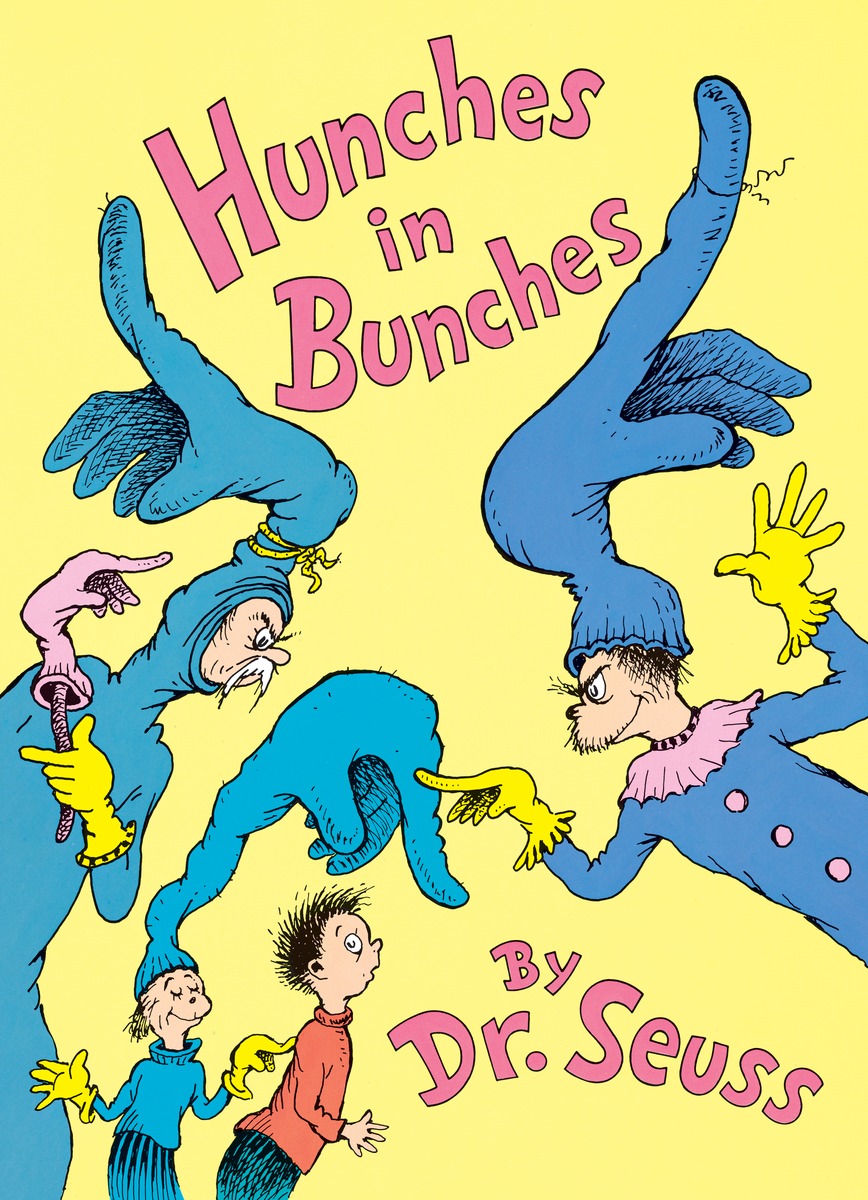 About the Book
A boy is approached by numerous strange creatures with enormous gloved hats on their heads. Each "hunch" points out a different possible course of action with some even contradicting themselves.
Published: 1982
Pages: 48
Book Quotes
We argued and we barg-barged! We decided what to do.
My trouble was I had a mind. But I couldn't make it up.